James Caughey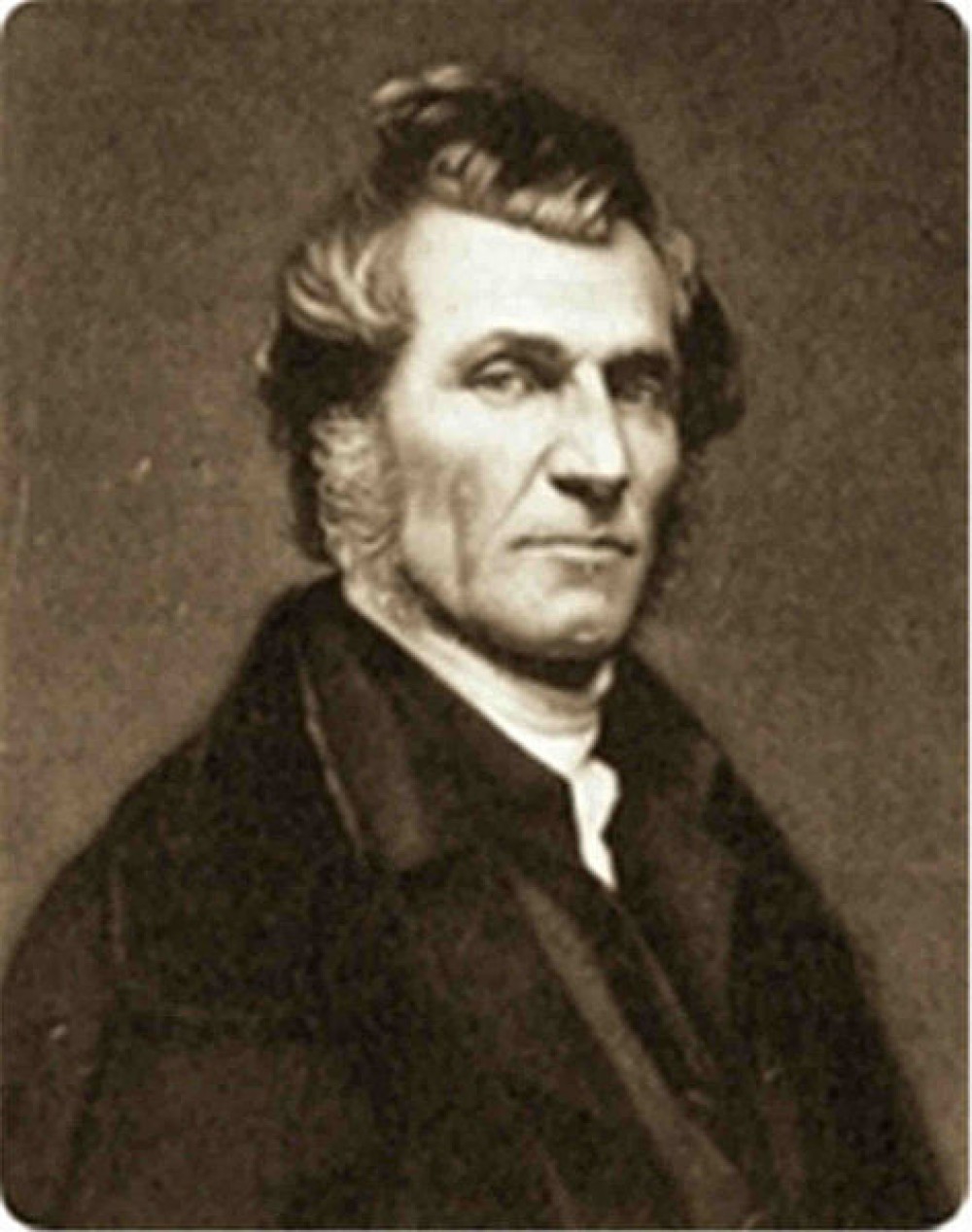 JAMES CAUGHEY (1810-1891)Revivalist
James Caughey was born in Ireland on April 9
th
1810 and, while still very young his parents took him to live in America. He was converted while working in a flour mill in Troy, New York, when he was about twenty years old. Two years after his conversion he was admitted, on probation, as a preacher in the Methodist Episcopal Church, and was ordained deacon in 1834. He constantly studied and tried to walk closely to God.
A few months before his ordination Caughey read a work of
Adam Clarke
's, the content of which stayed with him for the rest of his life. From this work he reasoned that:


The Holy Spirit was essential for success in preaching the Gospel.


It was essential that he prayed 'more frequently, more fervently, more perseveringly and more believingly, for the aid of the Holy Spirit in my ministry.'


'That my labours must be powerless, and comfortless, and valueless without this aid.'


'I am now fully persuaded, that in proportion as the Spirit of God shall condescend to second my efforts to the Gospel message, I shall be successful, nor need I expect any success beyond.'


'The entire glory of all my successes shall henceforth be given to the Holy Spirit.'


From this time there was more fruit from his ministry, but nothing that made him stand out. Then in 1839 he was appointed to Whitehall, New York and decided that it was time to get married. Caughey had had a very close relationship with God ever since his conversion, but the more he thought about marriage the more God seemed to hide his face from him. He wrote,
'I began to reflect most solemnly upon my unhappy state of mind, and became more concerned to regain my former peace and joy in God, than to obtain any temporal blessing whatever.'
He finally realised that his plans for his life were counter to God's, so he came before God with many tears to tell Him that he would only do His will. On the third day of his pleading with God, Caughey finally found some peace, although no answers. In the evening of the same day, July 9
th
, a light from heaven reached him and he received a download from heaven. He received revelation after revelation, at great speed. The Lord told him that he had to go to Europe; that funds would be provided and he would have great success with his ministry there. He was told to get permission to go from the next Methodist Conference, to go to Canada first, then England and he was promised that he would return safely to America.
Over the next eleven months Caughey continued his ministry, preaching and making house to house visits. The Lord blessed his work at this time with a powerful revival. Having received permission from the Conference he set off for Canada on January 17
th
1841, where 500 were converted through his ministry in the five months that he was there. He then left for England, arriving at Liverpool on July 20
th
, 1841.
He first went to Ireland, spending several months in Dublin, Limerick, Cork and Bandon, returning to England on October 29
th
1842. Caughey's work in England was predominately in the north. He would tend to stay several months in each town, ministering usually in two, three or four chapels during his stay. The organisation in the Methodist Church at this time was excellent; the administrators would normally record exactly the numbers giving their lives to the Lord. Caughey's letters are full of analysis of the conversions; how many were backsliders, how many came from the world, who were from the country, who were from the town etc. The following is a table which shows the success of his mission in England.
Justified Sanctified Total
Liverpool        1300       400        1700
Leeds               1600     1000        2600
Hull                 2300       900         3200
Sheffield          3352     1448         4800
Huddersfield   1879       755         2634
York                1314       727         2041
Birmingham   2800     1400         4200
Nottingham     1412       553         1965
Lincoln            368        283           651
Boston            260         140           400
Sunderland      711         227           938
Gateshead          80          46          126
Scarborough    134       66           200
Chesterfield     599       137             736
Doncaster         356       170             526
Macclesfield     260       140          400
Wakefield        200        130            330
Various visits: London, Leeds, Hull,
Sheffield, Huddersfield, Manchester,
Belper and places in Derbyshire,
Nottinghamshire, Yorkshire, Lancashire
etc., at a moderate computation
1500     500           2000
TOTALS  
20,425    8,522          28,947
Some of these are estimates, but the author says he has estimated on the low side. Excluding a three month trip to the continent, Caughey spent 41/2 years in England and more than 20,000 were converted. No doubt this number would have been even higher had the Methodist leadership not closed their Chapels to his ministry; therefore forcing him to leave the country in July 1847.
The Methodist leadership had been suspicious of 'revivals' since the denomination's formation after
John Wesley
's death in 1791. There had already been several examples of Methodists who had left or been thrown out of the denomination. Generally these people wanted a closer relationship with God, and they wanted revival. The Wesleyan Connection was formed in this way, as were the Primitive Methodists, and a little later
William Booth
was forced out, because he was not allowed to be a revivalist.
You can see on this website some of Caughey's observations whilst he was in various towns. These can be found on pages connected with the meetings in the different towns like Leeds and York. Unfortunately the compiler of Caughey's letters did not go into any detail regarding meetings after York.
Caughey's biographer describes him as,
'a self-educated man. He has been an extensive reader, and his mind is richly stored with the best thoughts of the best English writers. He possesses a remarkably vivid imagination, which, in its ardent flights, sometimes, though not often, soars into the suburbs of fanciful regions. His perceptive faculties are superior, his reasoning power's good, though not logical in the highest sense. His memory is both retentive and ready hence he has a large treasury of ideas at command. His mind possesses great force; his manner is earnest and persuasive; his gesticulation natural His voice possesses remarkable compass; if not richly musical, it is very pleasant and the more it is heard the more it charms. His discourses bear the mark of originality. It is true they often flash with the intellectual jewels of great writers, but these are faithfully acknowledged; and his sermons, both in thought and structure, are manifestly the offsprings of his own mind.'
Caughey came to England preaching 'holiness' doctrine. This was a doctrine preached by John Wesley, but it had many opponents. A full explanation of this doctrine can be found by searching the web. I do not feel that this is a place to discuss it; suffice it to say that Caughey believed that there were two distinct experiences of God, justification and sanctification. The first was that one's sins were forgiven through faith in Jesus; the second that by faith one received holiness either suddenly or as a process. The Methodist Church defines Sanctification
as 'that renewal of our fallen nature by the Holy Ghost, received through faith in Jesus Christ, whose blood of atonement cleanseth from all sin; whereby we are not only delivered from the guilt of sin, but are washed from its pollution, saved from its power, and are enabled, through grace, to love God with all our hearts and to walk in his holy commandments blameless.'
As one can see in the table above, the numbers of people who received 'sanctification' were noted, as well as those who received 'justification.'
From Caughey's letters it appears that most of those who were converted in the first few years of his ministry in England remained steadfast in their faith. From the sample he gives, it is reasonable to conclude that the same applied to all the missions he undertook at that time. He also gives evidence that sometimes the revival had started before he got to a town, and on other occasions he shows that revival continued after he left. This is evidence of a proper revival, as opposed to a move of God just brought about through the anointing on one man.
His meetings were often attended by people crying out to God in tears, asking for mercy. Apart from this I would expect that his meetings would also have had people falling over, shaking etc; much like a charismatic meeting today. Outpourings of the Holy Spirit in the first decade of the 21
st
century produce similar criticisms as those of the 1840's. Nothing much changes. Over the years a religious spirit builds up in a denomination and people are more known for their 'works' rather than for their relationship with God. The leadership often forgets how things were in the early days of the denomination, when people were just interested in the presence of God, and not in hierarchy and organisation. Leadership tends to be very hot on 'order', forgetting that the Holy Spirit creates His own order. So was it in the days of Caughey, where he received a great deal of criticism. He was prone to responding to his critics; the books mentioned below include several of his letters on this subject.
The success of Caughey's ministry was a result of his relationship with God. One witness gives us an idea of his secret.
'He spent many hours of each day on his knees, with his Bible spread open before him, asking wisdom from on high, and beseeching a blessing from God on the preaching of His Word. This was his almost constant employment between breakfast and dinner.'
One of the most significant results of Caughey's ministry was the affect on William Booth (see this website). In 1846 Caughey went to Nottingham where Booth attended all his meetings. Begbie writes,
'William Booth caught fire from the flame of this revivalist's oratory. He was deeply and pervasively influenced by the uncompromising realism of the American preacher…..he saw in the lives of many of his neighbours the veritable miracle of new birth. Here, at last, was religion in action, the real and living religion of his dreams.'
George Railton wrote about Booth's observations of Caughey,
'He was an extraordinary preacher, filling up his sermons with thrilling anecdotes and vivid illustrations, and for the straightforward declaration of scriptural truth and striking appeals to conscience, I had up to that time never heard his equal; I do not know that I have since. For three months we were expecting him, during which time remarkable stories of the wonderful results that had attended his ministry elsewhere were continually reaching us, and for months before he came meetings were held to pray for a blessing on his labours. His visit was consequently the constant topic of conversation, and everybody was on the tiptoe of expectation when he arrived. The result answered the anticipation. There were such crowds and rushes to hear the Gospel we had never dreamed of seeing. There were wonderful meetings, wonderful influences, and wonderful conversions. Multitudes were saved, many of whom became the most useful members of society. All this had a powerful effect upon my young heart'
. From then on Booth was on fire to see people converted. His one goal became the desire to see the whole world saved.
James Caughey has been called one of the first professional revivalists. From this time several American revivalists came to Britain to conduct revival meetings. Charles Finney, Phoebe Palmer, D L Moody and Robert Pearsall Smith are some examples. We also had our home grown ones such as
William Haslam
,
Richard Weaver
and
Reginald Radcliffe
. These men and women worked more or less to a formula to bring people to the Lord. I have not discovered yet whether they were raised up by the Lord at times of general revival, or whether they worked at times when the heavens were closed up. Their opponents would say that their converts would backslide quickly, because they did not experience proper conversion, but with Caughey in the 1840's this does not seem to be the case, as already mentioned.
Unfortunately, apart from the two books mentioned at the end of this essay, I have been unable to find a biography on Caughey. These books deal extensively with his life from 1839 to 1845, but there is nothing on the last 43 years of his life. Through searching the web I have only found that he returned to England for two years in 1857 and returned again in 1860 and finally in 1867. He preached powerfully, but never repeated the remarkable success of his first visit. He died at Highland Park, NJ on 30 January 1891.
If anyone can give any further information concerning his life, please let me know.
Most of what is included in this website comes from the following two books which are both compilations of letters written by James Caughey and published soon after the events that are related: Methodism in Earnest and Earnest Christianity.
Both these books can be read on the web at
www.revival-library.org
. I am grateful for the revival library's permission to cut and paste from the books. This has saved me a lot of time.